Category Archives:
Skiing
More accurately the product.
That's right yesterday saw 2000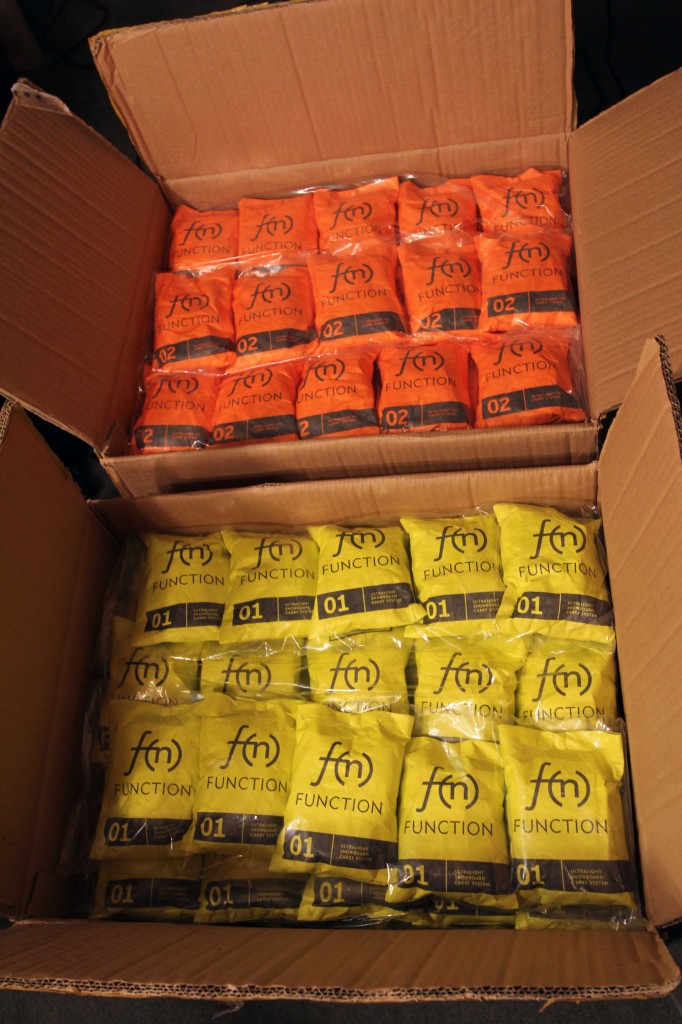 of functions finest carry systems land at HQ. We are swimming in a lovely sea of orange and yellow.
We now have ample goods to deploy to the masses which is good timing considering our trade show already rolling in Portland and our Launch on January 26 at Denver's SIA.