The Freeskier 2014 Buyer's Guide!
Go check it out! But you'll have to buy the magazine, the Buyer's Guide isn't on the Freeskier                website yet. Or check out the A2_18 here. Thanks Freeskier!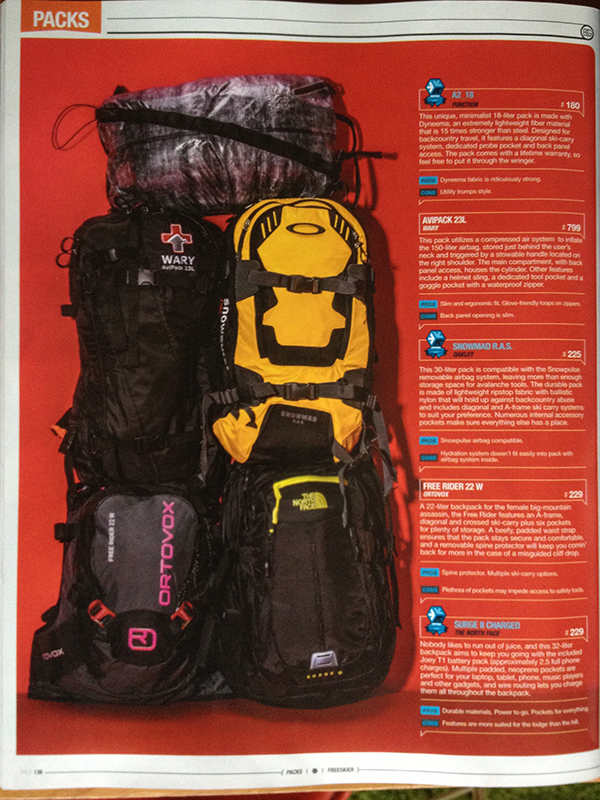 But that's not all…The BFG's showed up in the Buyer's Guide as well!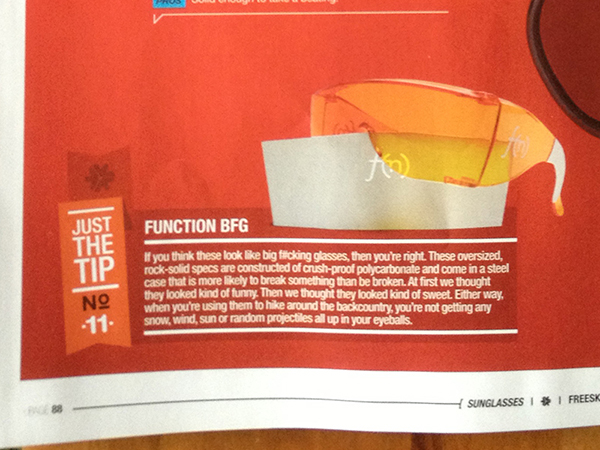 Nice way to kick off the 2013/14 season!